After 20 years since the last broadcast of Games Without Boarders, the new Italian edition, retitled EuroGames and produced by Mediaset, comes back on-air and welcomes Katia Mironova as a Russian host broadcaster.
In Italy, Games Without Boarders will be broadcast every Thursday at 9.30 p.m. from September 19 for six weeks. Katia is hosting EuroGames alongside Ilary Blasi and Alvin as Italian hosts and Juri Chechi as a judge.
"It was a pretty unexpected proposal for me," says Katia, "I had never hosted a television show before. I knew that it would be a huge international project, so I felt a lot of responsibility. But I love challenges, so I just went for it and that was great! I am really happy to have met so many interesting people from different countries and feel really grateful for this experience."
All in all six nations are taking part in the Italian reboot of Jeux Sans Frontières filmed at Cinecittà World in Rome. The other foreign broadcasters are Lukas Wandke airing the contest for Germany and Lukasz Gamrot for Poland. The Spanish version of EuroGames is conducted by Lara Álvarez and Joaquin Prat, and the Greeks will have Themis Georgantas as their national host.
The show features teams from each participating nation. The competitors brave challenges wearing outlandish costumes, competing to complete bizarre tasks in funny games. Each episode has a new team from a different city representing each nation, they receive a score for each game. In the sixth episode only the teams with the highest scores will return to Rome and compete in the final contest.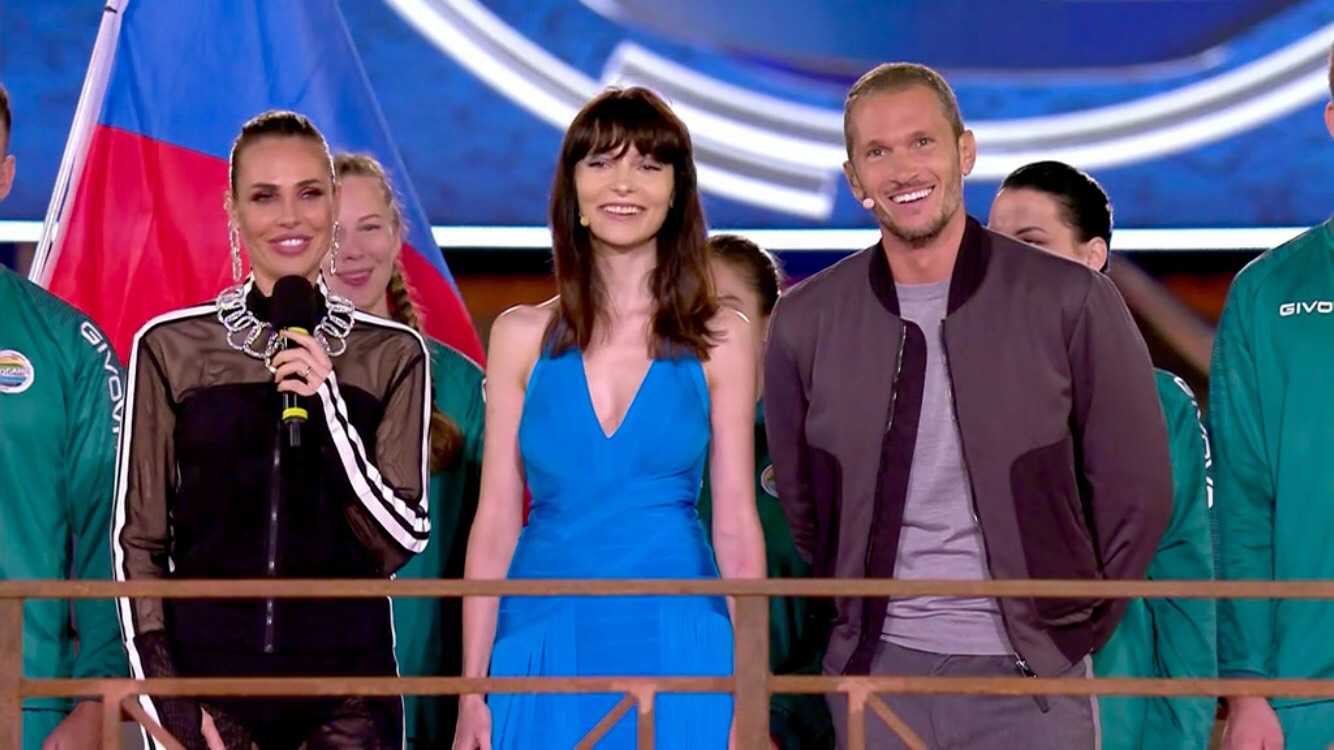 EuroGames is an international entertainment  sports program inspired by the well-known television format Games Without Borders, also known as Jeux Sans Frontières. This Europe-wide television game show was originally based on the French show Intervilles which was first broadcast in 1962. Between 1965 and 1999, 20 countries participated in 30 seasons of Jeux Sans Frontières.
At its height of popularity, the show had 110 million viewers across Europe. The original series run ended in 1982. It was revived in 1988 with a different combination of nations and in its latest editions was hosted by smaller broadcasters, with the notable exception of Italy's RAI, which hosted three editions in 1996, 1998 and 1999.
Since the last edition of 1999 there have been different attempts to relaunch the series. However, due to financial setbacks, the plans were put on hold and eventually abandoned altogether until this year. EuroGames is one of two shows to be launched as a reboot of Games Without Boarders. France Télévisions announced at the end of June that its version of the show will take place under the name of Jeux Sans Frontières. The French revival will be produced by Nagui and broadcast on France 2.